I started Raynor Shine Designs to design and build hand crafted unique personalized items. Of course all of the products I offer are designed and built from scratch to order.
Ours specialty is personalized gifts for birthdays, wedding couples, wedding party members, wedding party guests, promotional customer appreciation gifts, customized glassware for wine tastings and just about any other type of gathering. So you can see we are where you want to go for that unique one of a kind gift.

I've grown steadily mostly due to my interaction with customers and my quality products. I make no issues about it. If you're not happy with my products I remedy the situation quickly.

A lot of my products are from people like you with an idea or design in mind. Take a look and contact me if you have any questions.
Have an idea? Let's work on it together.
Some of my customers include:
People Like You
Angela Nelson Photography
Big Brothers Big Sisters
Biltmore Farms
CAVU Cellars
Cartridge Actuated Devices, Inc.
Chelan Estate Winery and Vineyard
Columbus Zoo and Aquarium
Deschutes Brewery
Everett Youth Hockey Booster Club
Epic Games
EuroPub - Browar Polska
Fresh Northwest Design
Genocea Bioscience
Happy Valley Biking
Home & Farm Properties, LLC A.S.
Maryhill Winery
Mid Michgan Internal Medicine
Midland Properties, Inc.
My Pic in the Box
NYC Electrical - Hi Volts
North American Breweries
Olympic 4x4 Supply
Olympic Dealer Marketing
Portland Brewing Company



Prospect Mortgage
Pyramid Breweries Berkely Walnut Creek
Pyramid Breweries Seattle
RENIER CONSTRUCTION
Rokker Fuel EXO
RJ Corman Railroad Group, LLC
Regis Galerie Inc.
Scharffen Berger Chocolate Maker
Scuttlebutt Brewing Co
Southern River Photography
Sterling Wine Online
The Fair Hope Brewing Company
The Wine Country Inn LLC
Tsillan Cellars
Tulalip Resort Casino & Spa
Union Bank & Trust
United Car Care
Vcorp Services, LLC
United States Golf Association
Walter Hall Golf Course
Whetstone Capital
Wicked Cellars
Williams Marketing Concepts, LLC.
Winter Park Construction
Woodland Floral
Thank you for taking the time to read about Raynor Shine Designs
Regards,
Brad Raynor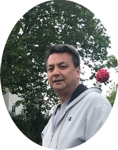 Custom Laser Engraving & Etching Services.

Our promotional products keep your name in front of your customer with unique one of a kind items.

Unique one of a kind gifts with your own personal touch added to them
Browse our inventory and keep an eye out for new unique products.